People nowadays are pressed for time. Consumed by their busy schedules, many of them struggle to remember the most important tasks – let alone grocery shopping.
More than often, people visiting the grocery stores forget to bring their lists or discount coupons. As a result, they either end up buying and paying more than intended, or totally forget the important items – much to their annoyance! Apart from that, carrying the grocery bags back home is cumbersome too.
Superpowers – Every Grocery Store Must Have
In this era of digitization where the concept of e-store is dominating, mobile apps for grocery shopping reduces the inconvenience of grocery selection. It also eliminates the daily or weekly trips to the physical store and can help people save time, effort as well as money.
According to CNBC, grocery stores are set to grab 20 percent of the market share by 2025, and 70 percent of the American households will engage with online food shopping by 2027.
The numbers are promising but in order to capture growth, grocery stores will have to go beyond their usual databases and innovate newer techniques within their apps, to meet the rising customer-expectations.
Let's take a quick look at the 4 superpowers that every grocery store must have to maintain customer retention and loyalty, and boost up their own sales.
1. Know Your Customer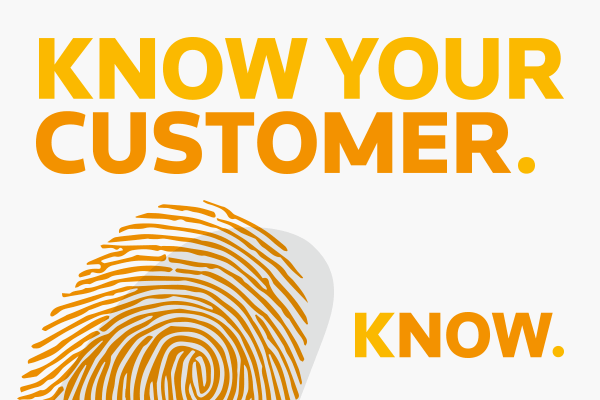 Knowing your customer is a market and profit-driven goal. Use advanced customer analytic tools to effectively analyze and understand the shopping pattern of a customer.
Track the kind of products they purchase, and the days (or even the hours) when they are actively involved in grocery shopping. Many customers do bulk shopping once a month or only during the weekends, while for others – it's a daily need.
Based on this insight, re-develop your offers and promotions to influence the buyer. Tie up your e-coupons to what the customers typically buy in your store, and not to something they don't want or have never bought.
Set up multiple wish lists within your app that allows the customers to maintain a list of items in their accounts -that are currently out-of-stock or are needed at a later stage. Notify your customers when these items are back-in-stock or if you have a deal on them.
Just ensure your notifications are timed according to their most active-shopping days – to increase the possibility of a purchase.
2. Remarketing in Close Geo Circles
Once you have the desired traffic on your online store, you can attempt to remarket. You would be targeting the customers who have already downloaded and visited your app at least once in the past. Make use of the customer data and keep tracking their geo locations.
Based on the client's current proximity to your nearest physical grocery store, you can send app alerts on their phones and make them come to your store.
Create an urgency factor in offering your deals and coupon codes to everyone within your close-geo circle, so that they are attracted to give you an immediate sale.
3. Localized Mobile App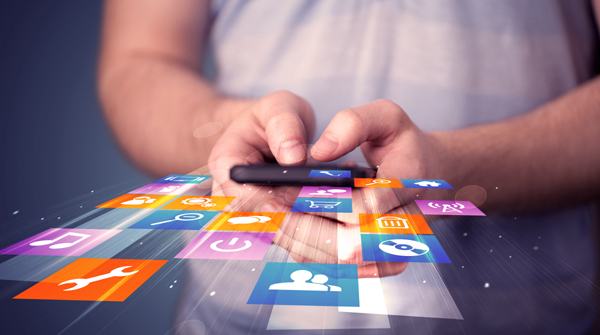 Localization typically means that except for coding, you are altering the language and context, image and text content, currencies, tutorials, device layout or any other associated file needed to execute an app. They are made to suit the people and their lifestyles across various parts of the world, or wherever you want to introduce your app.
Grocery stores too need to be localised in terms of product inventory and distance to deliver.
Introducing store locators within your app and syncing the inventory across all stores, provides easy accessibility and faster deliveries to the nearest locations. You may also make provisions for automatic store selections based on the GPS location of the user.
Customizing the product stock as per the local taste and cooking techniques in a particular area, also leads to an increase in sales.
4. Grocery Specific Use Cases
The grocery apps are created exclusively for people to plan their grocery selections efficiently.
They should enable the shoppers to create a new grocery list, or even edit the previous list to order items without much effort.
Adding items to the cart should be a single-click process, and customers should be able to adjust the quantities and see the respective price change below each item within the cart page itself, just before the checkout.
Even after the payments are made, customers should be able to cancel or edit the order. The flexi-payment modes and the scheduled deliveries ensure that the carts aren't abandoned and the customers are available at home when the grocery is delivered.
Enabling real time interactions between the store owners and the customers, builds up the trust factor and increases the customer loyalty and retention.
Mofluid Grocery Mobile App (MofluidG) provides all the must-have features for an ideal grocery app, and much more.
It is well designed and has an appealing user interface. It gives you several ways to create your own homepage with banners for promotional and combo deals or season specific offers.
With defined product categories and product listings, easy forward and backward navigations, easy orderlist editing, and browsing even with low bandwidth -your clients will have no trouble in managing their grocery shopping at their own convenience.
Grocery Specific use cases already solved by MofluidG.
Multiple Wishlist
Pick up or Delivery Option
Store Locator & Order Management
Grocery Specific UI
Shipping Methods – Express Delivery & Standard Delivery
Elastic Search
Timeslots
Rewards Points
Order Tracking
Rule-based Engine and Intelligent Push Notifications*
Get in touch with us: https://mofluid.com/get-started